Lloyd is an Elf Owl known for selling fresh, exquisite, high quality cacti and occaisionally other wares. Speaks Fluent Sands Vernacular.
Appearance
Edit
Lloyd has large, piercing yellow eyes that are accentuated by his white eyebrows. His feathers are primarily gray, with gray and white parts. His species is the smallest owl in the Sands. Most pictures of Lloyd show him inside one of his cactuses. Under some lighting circumstances he may resemble a saw-whet owl.
Personality
Edit
Lloyd is born under the star sign Gemini. He is intelligent, organized. He thinks quickly and practically. He is rather talkative as well. Lloyd is a caring soul, especially to other birds. Quite often you will see him showing concern for others. But beware, the owl is quick to change his mind if provided with bad service. He is not afraid to get into a fight. Lloyd is quite sensitive and does not take criticism well. Coins and cacti are one of the few things he holds dear. Maybe his family too.
Lloyd grew up in the rural parts of the Sands on his family owned cactus farm, Owl Owl Farms. He was the oldest of three: himself, his brother Don, and his youngest sister Peyton. He started off by harvesting prickly pears and soon graduated to selling them in the farmers market. As he got older he gained the privelege of handling the more valuable crops, such as Saguaros. Don left the Sands to become a bounty hunter and Peyton became a sailor. Owl Owl Farms was left to Lloyd after his parents' death. He expanded the farm from 2 acres to 5 acres and began his new business after the next harvest.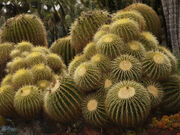 Fresh High Quality Exquisite Cactus Co. was established on July 29, 2015, the morning before the Crunch. Right away he had to struggle through starting a small business and preparing for the end of the Sands. Luckily for him, his business quickly flourished and he had made many connections with other vendors. When the Big Crunch has begun, he took shelter in Frederik's Burrow Bunker. About a week after the Crunch, his shop went on hiatus for "uknown reasons" (mod got bored of cacti, runs Lyle.